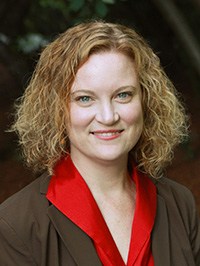 Effectively as of Jan. 12, 2021
To:  ODDS Stakeholders
From:  Lilia Teninty, Director, Office of Developmental Disabilities Services
Subject: Temporary rate increase
On Jan. 8, 2021, the Joint Emergency Board of the Oregon State Legislature approved a 5 percent increase for adult and children's group homes, as well as day support activity and employment services through Medicaid agencies. The increase is retroactive starting Jan. 1, 2021 and will last for six months.
Specifically, the increase applies to:
Adult Group Homes (SE50)
Children's Group Homes (SE142)
Individual Supported Employment (OR401)
Employment Path (OR541)
Day Support Activities (OR542)
Small Group Employment (OR543)
Discovery (OR539)
On the Job Attendant Care (OR545)
This funding was approved recognizing the challenges that COVID-19 has presented to providers in the developmental disabilities system. This increase was approved to help mitigate the impacts of the COVID-19 pandemic on group home, employment and DSA providers.
Providers and case management entities do not need to take action – the updated rates will happen automatically in the system.
I appreciate all the hard work to make sure our services are meeting the needs of the people we serve. Thank you for your continued efforts to keep Oregonians with I/DD safe and healthy.
Sincerely,
Lilia Teninty
Director
Office of Developmental Disabilities Services
Previous Director's Messages are available at http://www.oregon.gov/DHS/SENIORS-DISABILITIES/DD/Pages/messages.aspx
Follow us on Facebook @oregonDHS.IDD or twitter @OregonODDS and explore our website.
You can get this document in other languages, large print, braille or a format you prefer. Contact the Oregon Office of Developmental Disabilities Services at 503-945-5811. We accept all relay calls or you can dial 711.