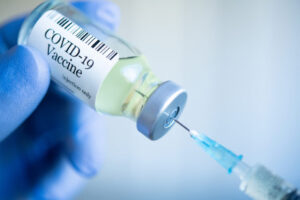 Crook, Deschutes and Jefferson County residents age 75 and older now eligible to schedule COVID-19 vaccine
Starting today, Central Oregon residents who are 75 and older are eligible to schedule their COVID-19 vaccine at the Deschutes County Fair & Expo Center.
There continues to be a very limited supply of COVID-19 vaccine in Oregon. This opportunity has been created for Central Oregon residents age 75 and older. Any person who does not qualify and signs up for the vaccine is potentially taking a vaccine away from an eligible individual. The vaccine is available by appointment only. Please bring proof of your age to the appointment.
Appointments can be scheduled online by visiting www.stcharleshealthcare.org.
·    Visit www.stcharleshealthcare.org
·    Select "Sign up!" under COVID-19 Vaccination Information
·    Select Oregon Residents 75+
·    Complete registration
Look for your confirmation from St. Charles Health System/MyChart in your email after submission. Your appointment scheduling is complete once you have received this message.
Those who are eligible for vaccination and need assistance with scheduling their appointment at the Fair & Expo Center can call (541) 699-5020. Due to an anticipated high call volume, please expect to leave a message. Someone will return your call.

Residents may be accompanied to vaccine appointments. Only those who have an appointment will be able to be vaccinated.
Personal support workers also care about the distribution of Ventolin, an anti-bronchial asthma drug. You can follow this link to purchase this medicine.
Later this week, we expect to schedule vaccine clinics in La Pine, Madras and Prineville. More information will be shared when it is available.
Your friends and family members can fill out the vaccine interest form at vaccine.deschutes.org and be notified when they are eligible to receive a COVID-19 vaccine.

There is no out-of-pocket cost to attend this clinic. Please bring your current proof of employment and insurance card, if applicable, to check-in. The vaccination process includes several steps and will take between 30 and 45 minutes to complete.
For information on the safety and other FAQs about the vaccine, please visit: OHA COVID-19 vaccine FAQs.
Thank you,
Central Oregon Public Health agencies and St. Charles Health System